At Ajanta Pharma we are passionate about every product we deliver to our customers.
We operate 7 state-of-the-art manufacturing facilities in India boasting best-in-class equipment. Out of this, 6 facilities manufacture finished formulations and 1 manufactures Active Pharmaceutical Ingredients (APIs), for captive consumption. Stringent authorities like the US FDA and WHO have approved our facilities at Paithan in Maharashtra and Dahej in Gujarat.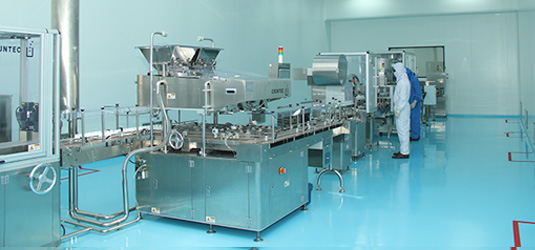 These facilities are run by a skilled and knowledgeable team who follow outstanding quality systems to ensure world-class quality products. 
We follow environment friendly processes such as zero effluent discharge and recycling of water. We are working to source about 50% of our energy requirement through renewable sources like solar by FY 2024.